October 26th
8:00a - 4:00p

Golfing at Revere Golf Club Sponsored by

5:00p - 7:00p

Opening Party & Registration Sponsored by
October 27th
7:30a - 8:30a

Breakfast In The Exhibit Hall

8:30a - 12:00p

Lectures and Workshops

12:00p - 1:30p

Lunch

1:30p - 5:00p

Lectures and Workshops

5:00p - 8:00p

Party Featuring Queen Cover Band sponsored by and
October 28th
7:30a - 8:30a

Breakfast In The Exhibit Hall

8:30a - 12:00p

Lectures and Workshops

12:00p - 1:30p

Lunch

1:30p - 5:00p

Lectures and Workshops

5:00p - 8:00p

Halloween Costume Party Sponsored by
October 29th
7:30a - 8:30a

Breakfast In The Exhibit Hall

8:30a - 12:00p

Lectures and Workshops

12:00p - 1:30p

Lunch

1:30p - 5:00p

Lectures and Workshops

5:00p - 8:00p

Closing Party
TLU Live Vegas
Saturday,
October 29th

-

Breakout Group
Dangerous Property Cases from inception to verdict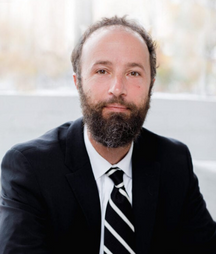 Everyone reading this either has or will have a dangerous property/slip/trip fall in their inventory. If you want to maximize your client's recovery in these cases and no longer be afraid of taking on property owners or governmental entities for dangerous conditions than join this break out group.
We will cover the following:

Properly screening these cases at intake and including all of the ways you can/should be obtaining evidence of other similar incidents before filing suit;
How to use the PMQ statute in your favor and get two bites at the apple of deposing the same witness;
The key witnesses that most lawyers overlook or fail to depose;
How to use mediation privilege as a sword in your governmental entity and third party criminal conduct property cases;
Framing your dangerous property case as a systemic failure at trials

Participants will be encouraged (but not required) to bring a case to workshop during the group. Should you want to workshop your own case participants will be asked to have 1-2 advanced preparation calls or zooms with me to discuss the case and the issues they want to address.