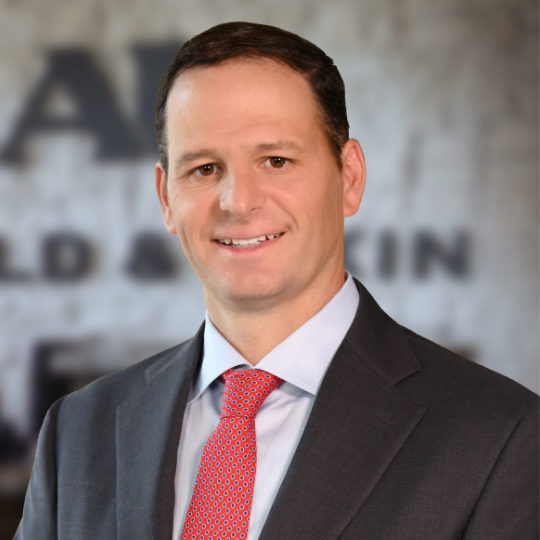 Jason Itkin is one of only a handful of lawyers in the country who have won a billion-dollar verdict for a single person. He is known nationwide for record-setting verdicts and settlements on behalf of clients injured in maritime disasters, industrial accidents, trucking accidents and product liability claims. In the last year alone, Jason has won over $1 billion for his clients. He holds the record for the largest verdict for a single individual in 3 separate states.
No matter the challenge, Jason has a track record of consistently delivering the best results for his clients. His 3-part presentation will focus on practical techniques and strategies he has developed over nearly 20 years of trying cases.
I. Record-Setting Verdicts Don't Start at Jury Selection (1 Hour) In the last few years, Jason has won an $8 billion verdict against Johnson & Johnson, $222 million record-breaking verdict in Texas, $117 million verdict in Louisiana, and a $76.6 million verdict in Pennsylvania to name a few. Massive jury verdicts aren't won by picking up a case file the weekend before trial.
Jason will discuss:
a. Choosing the Case
b. Developing Trial Themes in Discovery
c. Experts – Theirs and Yours
II. You May Not Win Your Case in Jury Selection, But You Can Certainly Lose It. (1 Hour)
Jason has tried more cases than he can count. He learned early on that cases can be lost when the wrong people get onto your jury. Jason will present strategies for choosing a jury and conduct a mock voir dire.
III. Trial Mechanics (1 Hour)
Jason attributes much of his court room success to mastering fundamentals that anyone can learn and make their own. During this presentation, Jason will show you what he does in trial to help you improve your trial skills. Specifically, Jason will discuss:
a. Opening Statements
b. Direct Exams
c. Cross-Exams
d. Closing Arguments