Non-Case Specific, Multi-Case Pre Focus Groups and Mini Focus Groups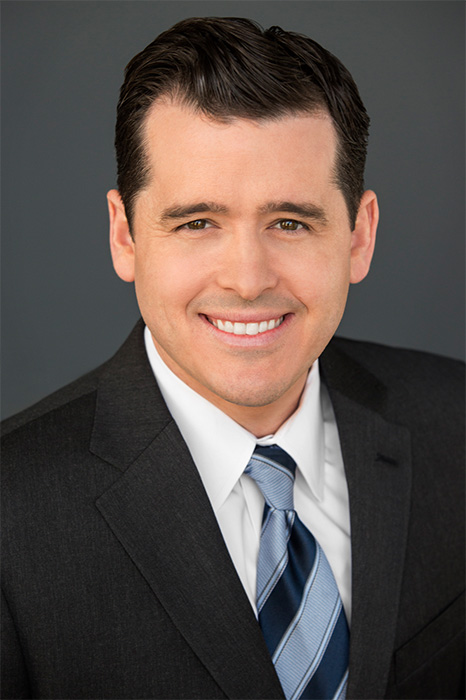 The "pre-focus group" type of focus group, as I like to call it, is available to all. If you are not doing this regularly, its time to start. Attorneys attend TLU for varying reasons. Often we want to improve our own skills and educate ourselves without employing high priced consultants or sharing contingency fees. Even if you deny all cases are the same, which I believe they are, focus groups need not be case specific. In fact, clients not only hire me to focus group trial, I began my career focus grouping ideas, concepts and strategies ranging from water district formations to lobbying efforts in D.C. I learned early Focus Groups need not be "case specific," but are just as easily jurisdiction specific, region specific, time specific, issue specific, possibly Judge or Court specific, and even attorney specific. We all prosecute multiple cases – passion for justice means too many cases. I believe to exude passion you must live passionately. Who wants to focus group the case about to settle? Most of our "best cases" are bad for the defense too. Thus, they regularly settle before trial denying us the focus group opportunity. But, focus grouping regional concepts or broader issues pays dividends well into the future. Trial By Human made me feel I could be myself as an attorney and embrace my human nature. My unique attributes might deliver results for non-case specific reasons. Dan Ambrose built confidence in my presentation skills, and made me feel I could compete. But then, the dilemas we all faced, I only needed to wait for a case, that one case I told myself, "valuable enough" to focus group – after all, who here is looking at the price tag saying, "yeah, I'll call you later." I like some cases, loved others, but focus group costs felt like returning for a fourth year of law school. I hired the best multiple times determined to use their efforts in one case for all others.
Without realizing it, we conduct "mini-focus groups" or "non-case specific focus groups," when we engage in political debates. Every day interactions led me to recognize a common difference between bay area jurors and northern California jurors from more rural areas – distinct and certain reaction to a photo taken of Nancy Pelosi during a State of the Union by President Trump. We conducted focus groups which asked questions not about this case, but about the photo, which helped us understand what in our potential jury pool jurors founds offensive, if anything, about the photo. This ended up becoming a key part of a critical cross examination.
We frequently conduct multi-case or non-case specific focus groups. We have brought in outside consultants including Dan Ambrose. The Voir Dire, Opening Statement, Defense Arguments, and even Direct Examination in completely unrelated cases (one case a hit and run, the other medical malpractice) are strikingly similar in terms of focus grouping, theories of liability and defendants ranging from delivery truck drivers to physicians. Are all cases the same? My program offers real life experience using multi-case, coupled with a live demonstration of why reflective listening and key delivery methods are critical to actually making this process work. Delivery matters. Jurors need to be heard in order to open up to the listener. So in the final portion of this presentation we work with actual jurors briefly demonstrating actual methods.
Hour 1
Key Factors: Location, Jurors, Money, Nerves, and a Plan of Attack Utilizing Simple Concepts, Bias, Common Sense, Accepting Responsibility The Right Juror for the Right Question; Identifying Leaders vs. Followers Consistency and Congruency; Same Person During Voir Dire Must Appear During Trial Asking For Considerable Money In Your Mini-Opening; Always Give A Mini Include Your Client; Sign-Off On Swing For the Fence Concepts – There's a Reason the Case Did Not Settle. Do Not Be Greedy – Invite the Best and Make it Worth their While; Identify Blind Spots One Captain/One Strategy – Wide Receivers Don't Questions Quarterbacks Especially After the Snap The Most Important Goal; Invite Brutal Criticism; Set Yourself Up to Fail
Hour 2
Integration, Investigation and Implementation – Using it Where it Counts – Sleeping Defense Attorneys Voir Dire and Discovery; Deposition Examples; "Common Sense," "Accepting Responsibility," and "Pricelessness." Opening Statements; Consistency Congruency, Common Sense and my 7 Year Old "3 Universal Defenses." Direct Examination; Client Must Participate But Only if Anonymous – Otherwise Mock Voir Dire to Client Separately Coupling Closing Arguments with Predetermined Outcome; Risk Analyst and the Unwinnable Case. Taking Control of the Room; Ask Jurors to Leave – Focus Groups Are Not Trials – the 4 Hour Window
Hour 3
Mini Demonstration
Live Demonstration of Voir Dire Method
Simple Concepts Invite Open Discussion
Dumb People Won't Be Brutally Honest
Demonstrate Concurrent Focus Group of Multiple Cases
Possibly Practice With Live Studio Audience