Opening Your Eyes on what the Hospitals Hides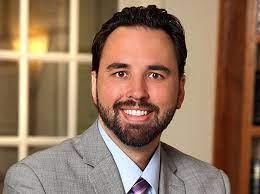 1. Opening Your Eyes on what the Hospitals Hides: A hands-on approach to navigating, organizing, and presenting Electronic Medical Records, Audit Trails, and RFID Tracking Most medical malpractice attorneys know to ask for an audit trail, but few grasp the plethora of information contained in the columns and rows of the spreadsheet. In this interactive learning small group workshop, Mr. Lomurro will assist you in becoming proficient at working with audit log data to transform thousands of rows of entries into presentable exhibits that a jury can understand. Additionally, by visualizing the paths of evidence, you will learn the available documents generated in the electronic medical record. You will ontain the proper medical-Legal terminology to assist in your requests for critical discovery. The workshop will remove your fear of working with digital entries by showing how a nurse, doctor, and technician generate entries. We will delve into the process of generating admissible exhibits from CT-Scans, MRIs, and X-Rays. This 3-hour course will change the way you prepare your malpractice actions.
2. The True Power of your PC: How to collect, locate, and navigate evidence to generate powerful trial presentations with the tools you already have
In this interactive learning small group workshop, Jonathan will walk you through the creation of interactive live timelines, assist in developing a detailed digital file organization system, and show you how to generate powerful visual morphing slideshows for anchoring the jury. Although anyone with a PC computer can attend, having Microsoft 365 will open unique opportunities to raise your skillset to the next level. The legal practice has transformed and technology must be embraced. The breakout will focus on the skills that are not taught in online training sessions. The focus is taking the tools your have and utilizing them like a trial lawyer. The process will work with Excel, PowerPoint, OneNote, DICOM viewers, Snip & Sketch, and other software you already own. It is time to take your digital palette and produce a presentation masterpiece.